544 results total, viewing 1 - 10
District 11 seems decided, but borough president race is still way too close to call
Eric Dinowitz
42%
|
5816 votes
Mino Lora
27%
|
3775 votes
Abigail Martin
14%
|
1957 votes
Daniel Padernacht
6%
|
870 votes
Jessica Haller
6%
|
767 votes
Marcos Sierra
2%
|
301 votes
Carlton Berkley
2%
|
246 votes
If Kathryn Garcia was able to vote in the Bronx, she says she would choose Assemblywoman Nathalia Fernandez as her first choice on the ballot to become borough president.
more
By MICHAEL HINMAN | 6/20/21
State Sen. Gustavo Rivera's attempts to expand Medicaid coverage for new mothers through the first year after giving birth passed the senate, but stalled in the Assembly.
more
By MICHAEL HINMAN | 6/20/21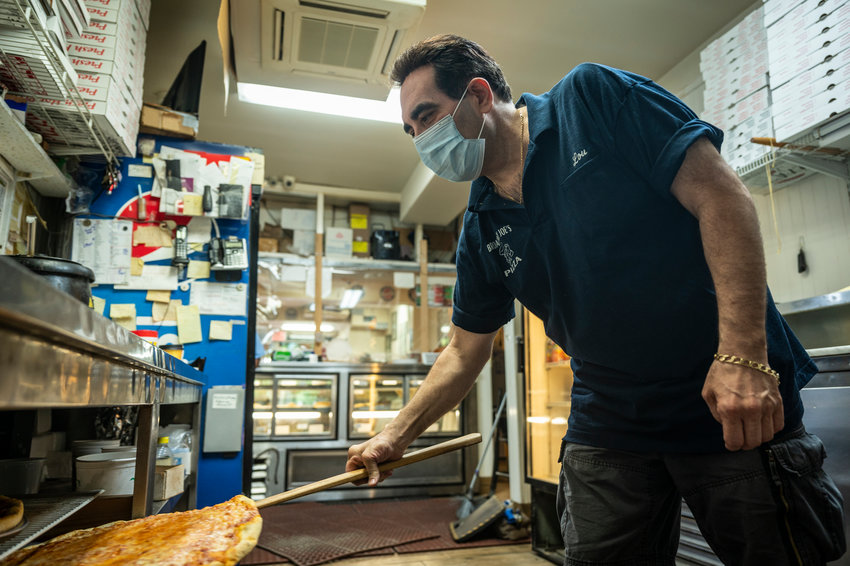 Politics has a way of dividing people based on their unique experiences, specific identities, and simply the way they see the world. While this may increase tensions at the polls, there is one thing that can unite Republican, Democrat, Libertarian, and really any other political belief from all walks of life: a hot slice of New York pizza.
more
By JILLEEN BARRETT | 6/20/21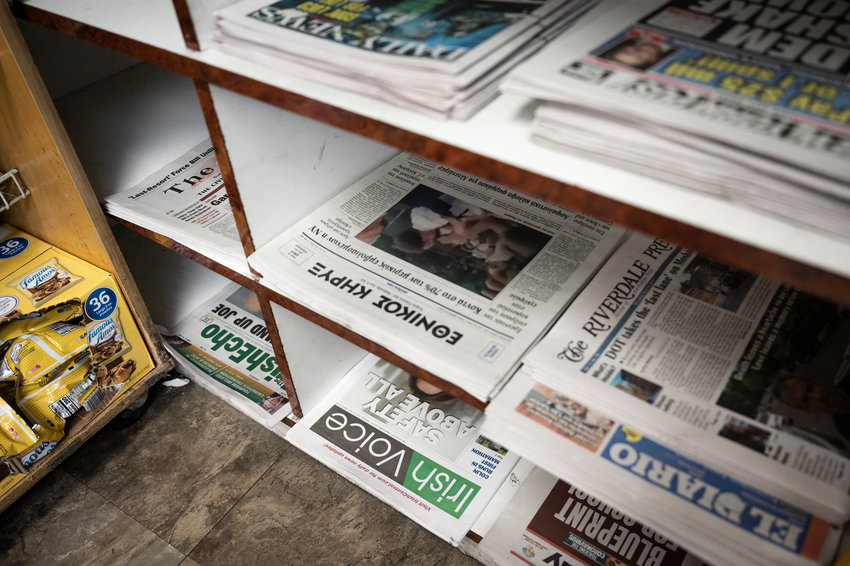 More than 800 different languages are spoken in New York City, home to a number of diverse ethnic and racial groups. And then there are the neighborhoods themselves in each of the boroughs — many of which find their news from more than 300 media outlets, including The Riverdale Press.
more
By ETHAN STARK-MILLER | 6/20/21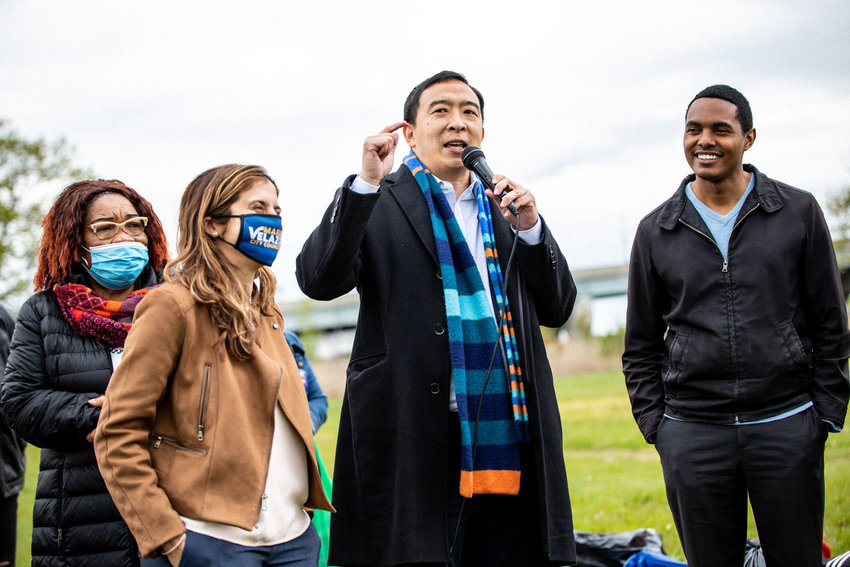 Andrew Yang became a household name in 2019 as he was one of several candidates seeking the Democratic nomination to challenge Donald Trump for the White House. He was different from most of the other candidates. He had no government experience. But he had a rather unique idea: universal basic income.
more
By MICHAEL HINMAN | 6/17/21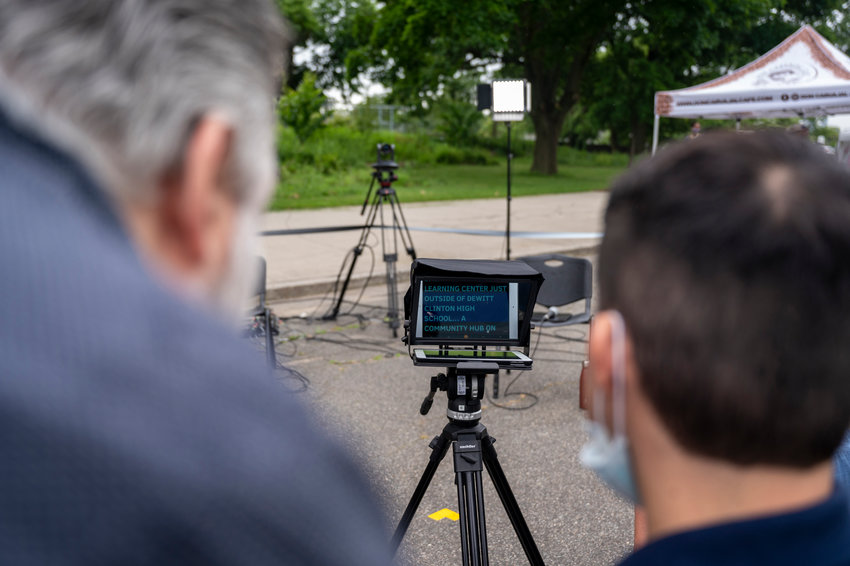 It's finally here. After months — even years, for some — of campaigning, next week this corner of the Bronx will finally choose its representative in City Hall for the next two years.
more
By ETHAN STARK-MILLER | 6/17/21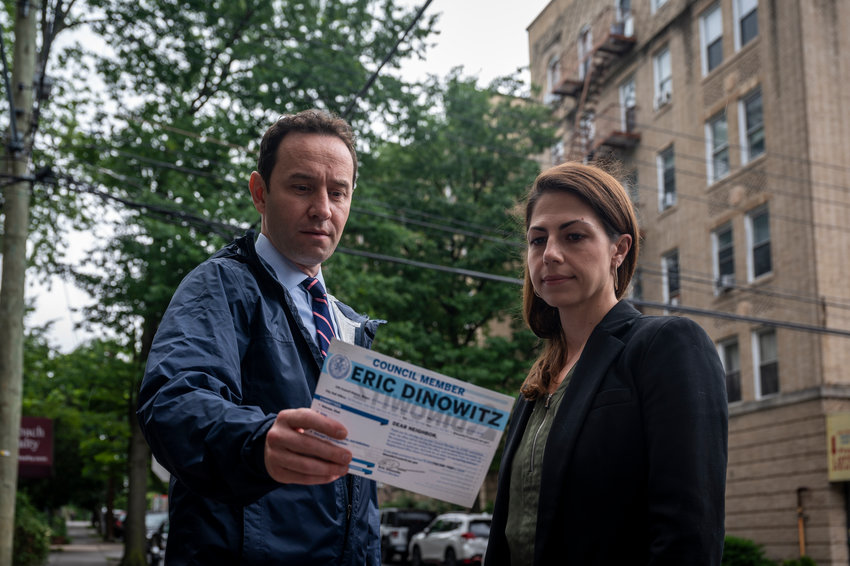 Any other time, such correspondence might be welcome to many. But here? Just a couple weeks before voters would decide if he'll keep that seat past December? Eric Dinowitz abused his office, at least two of his primary challengers claim, and he charged taxpayers to do it.
more
By MICHAEL HINMAN | 6/17/21
Should electricity remain a utility — or should it be a right?
more
By MICHAEL HINMAN | 6/13/21
Bend the Arc: Jewish Action Riverdale seeks young adult Jewish progressives for a nationwide leadership and organizational fellowship.
more
By MICHAEL HINMAN | 6/13/21