155 results total, viewing 151 - 155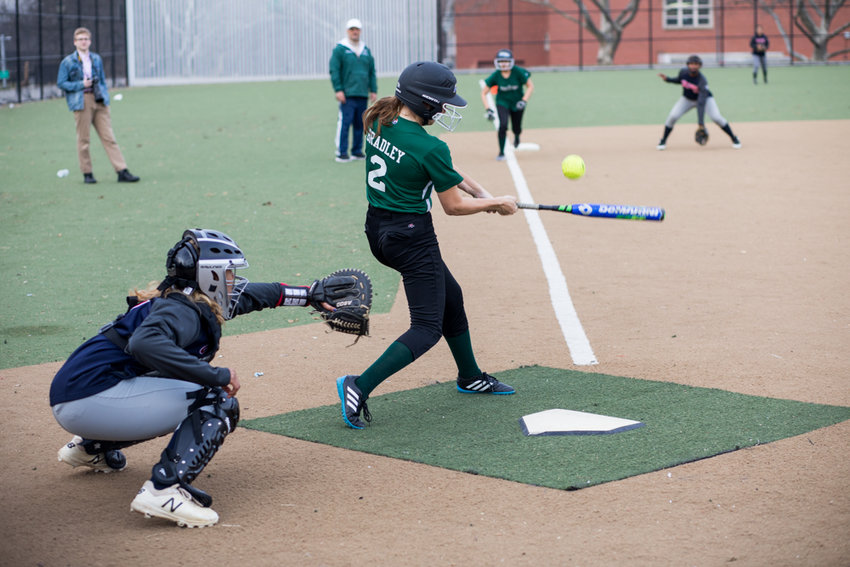 It happens so rarely. A regular-season loss by the Bronx Science softball team is one of those uncommon phenomena that ranks right up there with viewing a solar eclipse, picking the winning lottery numbers, and witnessing a Republican-Democrat three-legged race at a congressional picnic.
more
By SEAN BRENNAN | 4/20/19
There was no stopping Nina Leonard on April 12. The Riverdale City Grill Angels' slugger belted three home runs — including a grand slam — while collecting 9 RBIs in an 11-4 win over the Jaguars in a South Riverdale Little League game.
more
4/18/14
LADY KNIGHTS forward Robyn Jenkins, above center, drives toward the basket against Manhattan Center. Much to the surprise of the Lady Rams, Kennedy finished the game with a flourish, scoring 23 …
more
Fieldston scored a hard-fought win on Saturday, defeating Ivy League rival Dalton 27-16. Fieldston's Oliver Makula stiffarms Dalton's Andrew Shein on his way to scoring a first-half …
more
12/13/01
Kingsbridge Little League ABOVE, Yankee second baseman C.J. Farias just misses the tag out as Mets' Allan Torres slides in safely. AT FAR RIGHT, Yanks pitcher Daniel Llanos readies to …
more
12/13/01