3 results total, viewing 1 - 3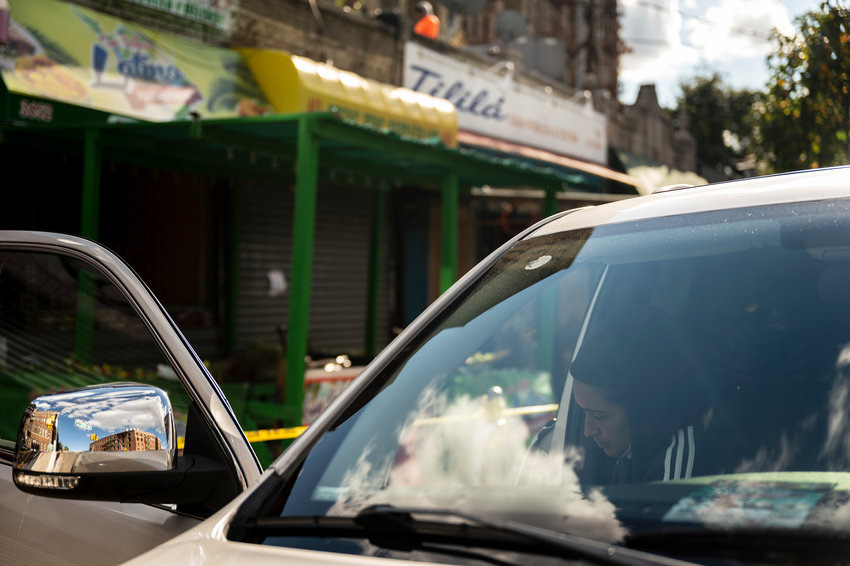 For many, the last two years have been anything but easy. For Ada Rosario and her husband Julio, however, things have taken a turn for the worst. Last week, the commercial strip where their restaurant — Con Sabor Latino — is located, was practically destroyed by flames. Now the couple is left with several questions and no answers.
more
By JOSEPH DE LA CRUZ | 11/14/21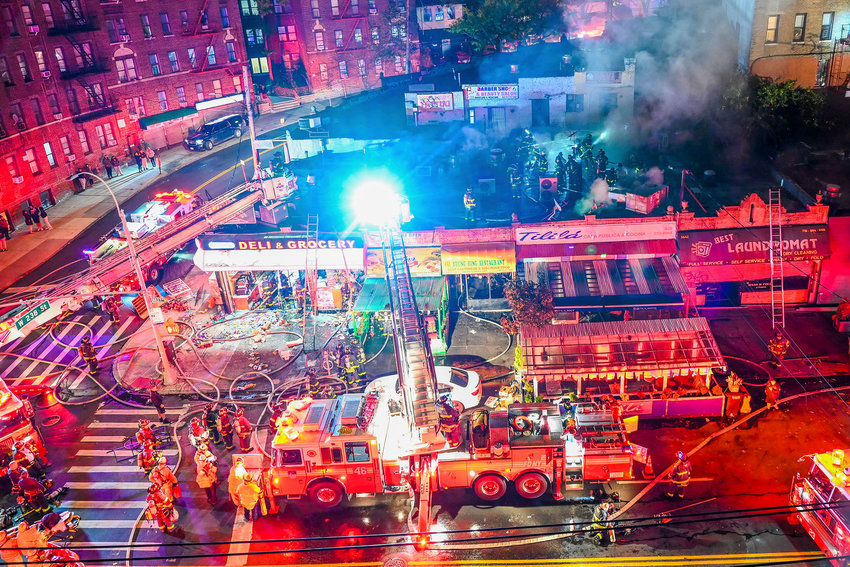 A four-alarm fire tore through and heavily damaged at least five businesses on Bailey Avenue late Monday night, but of the more than 160 New York Fire Department personnel on the scene, only one was slightly injured.
more
By ETHAN STARK-MILLER | 11/4/21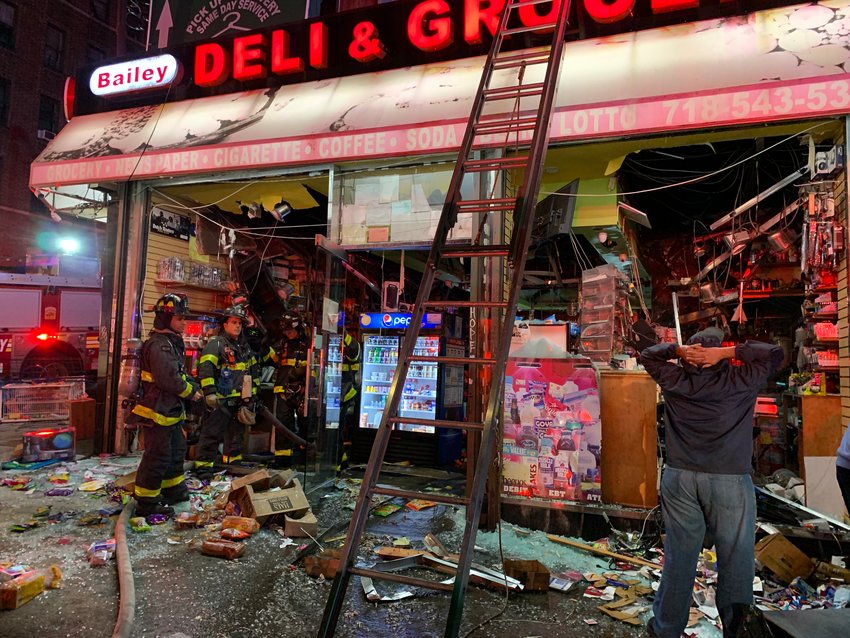 At least five storefront businesses were heavily damaged — if not destroyed — in a late-night blaze that brought out nearly 100 firefighters from multiple stations, and completely shut down the area where Bailey Avenue and West 238th Street meet.
First responders were first called out to Bailey Deli & Grocery at 3656 Bailey Ave., just after 11:30 Monday night. By the time they arrived, flames had already spread into neighboring businesses, according to one firefighter on the scene, including the Con Sabor Latino restaurant, Yeung Hing Restaurant, Tililá Casa Publica & Cocina, and Best Laundromat. 
The blaze ultimately reached four-alarm status, according to the New York Fire Department's Twitter account, and was finally brought under control just after 1:30 a.m. more
By MICHAEL HINMAN | 11/2/21