3 results total, viewing 1 - 3
More police are coming to New York City's subway system as early as this month, designed to help crack down on fare beaters and other issues the Metropolitan Transportation Authority says is costing it money (and reputation).
more
By KIRSTYN BRENDLEN | 1/12/20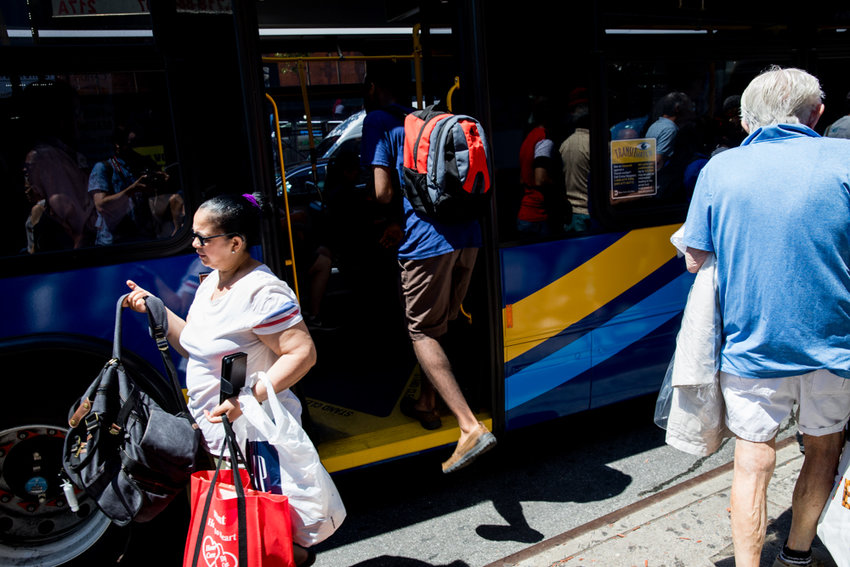 It's a familiar sight to regulars. It's rush hour, and a long line of riders are waiting to board the stopping bus. Once the back door opens, a number of people slip on without paying, taking the few open places to sit.
more
By HEATHER J. SMITH, GABRIELLA DePINHO & IGNACIO DOWLING | 7/7/19
Delays and service interruptions have become all-too-common with all of the construction and upgrade work taking place on tracks and stations. Now the Metropolitan Transportation Authority is trying to make it easier for commuters to figure out exactly what they can expect when they arrive for the train.
more
By MICHAEL HINMAN | 6/9/19