2 results total, viewing 1 - 2
Eliot Engel is not here in New York, hasn't really been in New York since about the time the coronavirus pandemic started in March, and won't apologize for it. In fact, the congressman — who has been holed up in his Maryland home just outside of Washington, D.C. for weeks — says he's exactly where he needs to be.
more
By MICHAEL HINMAN | 5/30/20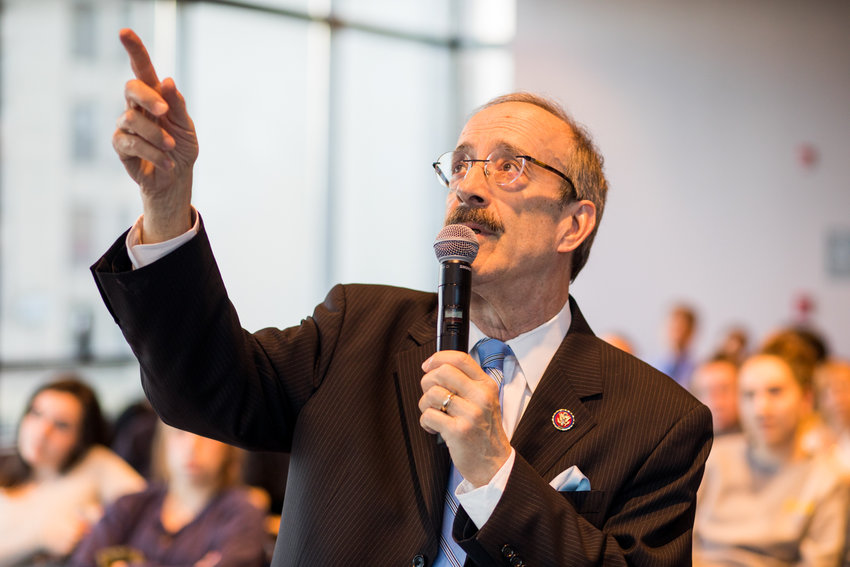 It might not feel like election season, but don't tell that to the five men seeking to represent this part of the Bronx in the U.S. House. U.S. Rep. Eliot Engel and his Democratic primary challengers for the 16th Congressional District, have raised more than $2.5 million leading into next month's primary.
more
By MICHAEL HINMAN | 5/15/20