8 results total, viewing 1 - 8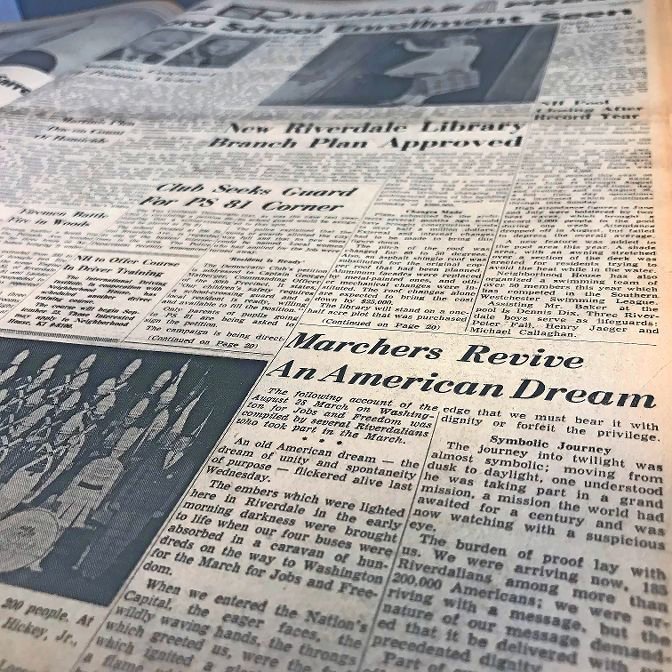 An old American dream — the dream of unity and spontaneity of purpose — flickered alive last Wednesday. The embers which were lighted here in Riverdale in the early morning darkness were brought to life when our four buses were absorbed in a caravan of hundreds on the way to Washington for the March for Jobs and Freedom.
more
By MICHAEL HINMAN | 9/4/20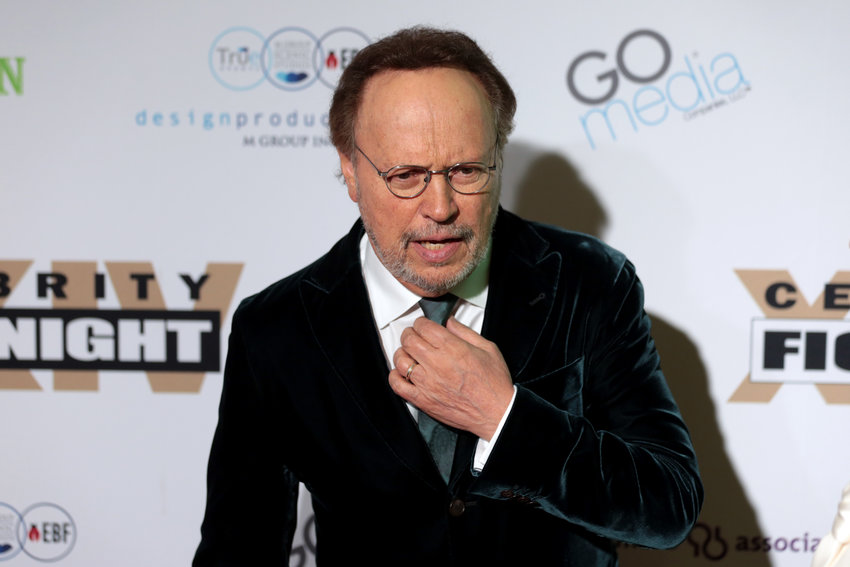 March began with trepidation, then transformed into mass confusion, and finally fear. The world outside looked bleak because of the coronavirus pandemic, and it wasn't much different inside at Hebrew Home at Riverdale, especially with visitors barred from the 5901 Palisade Ave., campus since March 16. Enter Billy Crystal. Well, through a little bit of YouTube technology.
more
By RAPHAEL LASSAUZE | 4/3/20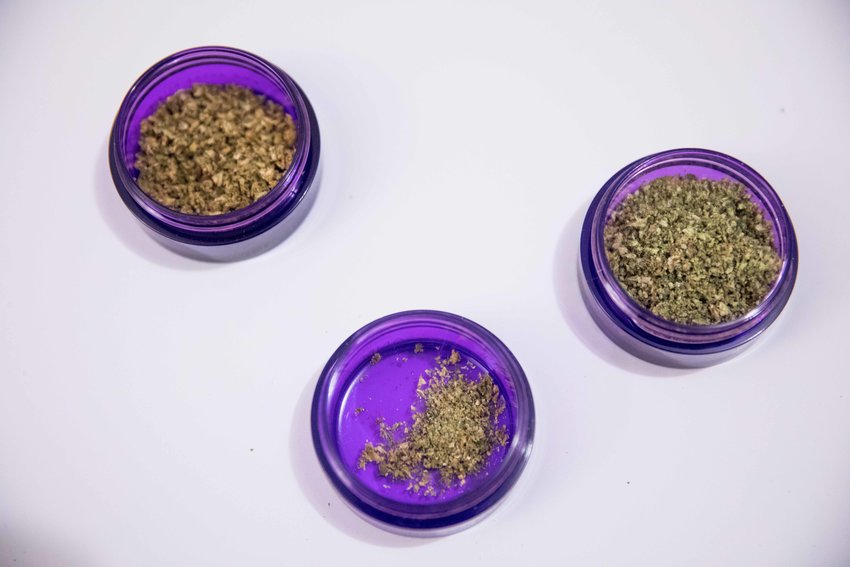 Gov. Andrew Cuomo plans to push a bill legalizing recreational marijuana for people 21 and older into the state budget. It's the second straight year Cuomo has listed the policy change as a priority in his executive budget, removing it last year with the hopes of passing it as a stand-alone bill that never made it off the ground.
more
By HEATHER J. SMITH | 2/16/20
After seeing his Fieldston football team turned into a MASH unit following its season-opening loss to Dalton — a game which saw him lose starters Jake Horowitz, Jake Diamond and Owen Schacht — head coach Gus Ornstein was concerned with what he'd have to work with for his Week 2 battle with neighborhood rival Horace Mann.
more
By SEAN BRENNAN | 9/21/19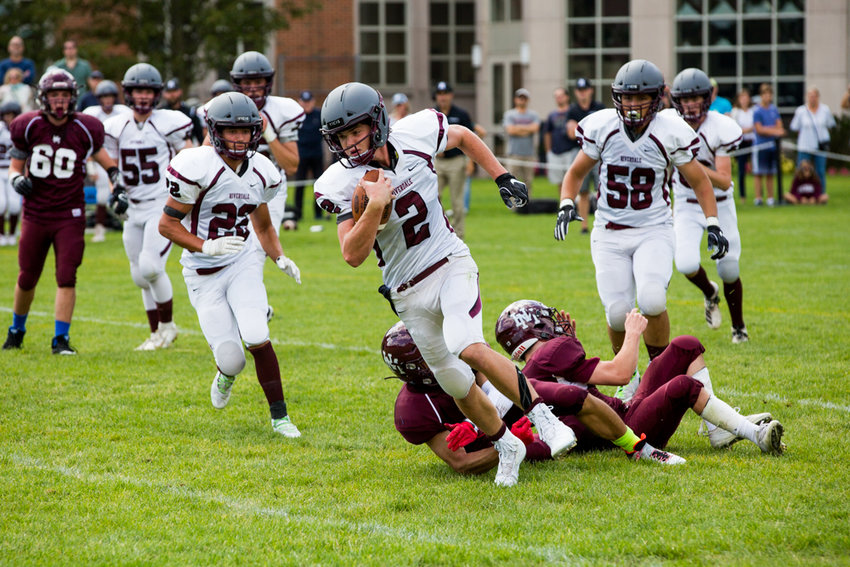 There were a lot of unknowns for the Riverdale Falcons coming into this season.
more
By SEAN BRENNAN | 9/14/19
State Sen. Alessandra Biaggi is now married to Nathaniel Koloc after the two exchanged vows during a wedding ceremony July 22 in Tarrytown.
more
By MICHAEL HINMAN | 8/2/19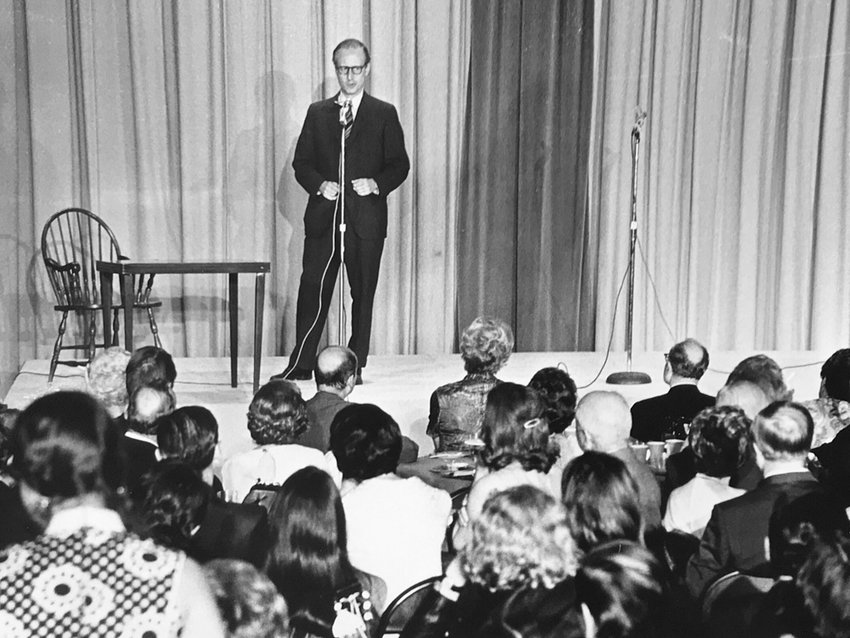 Robert Morgenthau was connected to some of the biggest historical names of the 20th century — as well as a few of its most controversial moments — much of it while maintaining a home in Riverdale. Morgenthau's story found its end July 21 when he passed away at Lenox Hill Hospital. He was 99 — and just 10 days shy of his 100th birthday.
more
By MICHAEL HINMAN | 7/27/19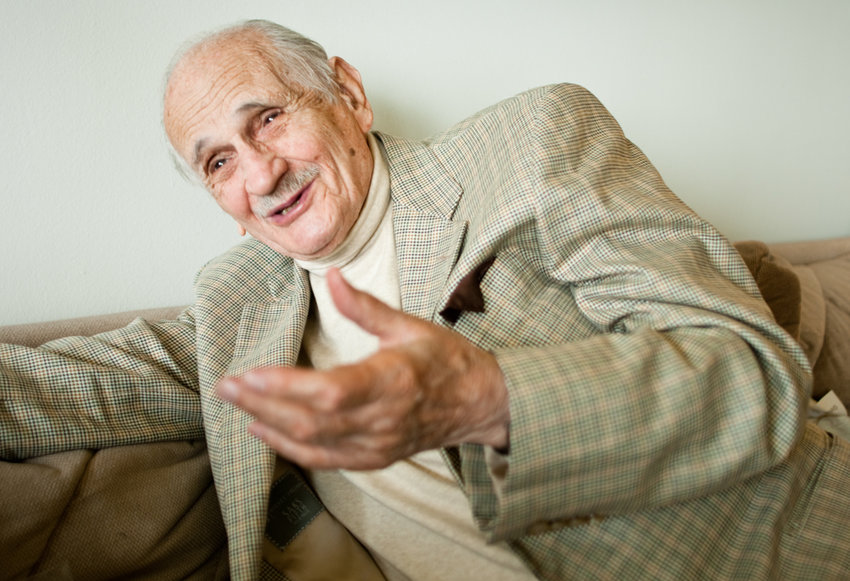 Ed Silverman remembered vividly the day he looked up and watched a dirigible pass over his New Jersey home. He was 10, but didn't think much of it. Yet little did that boy know that a short time later, that airship would crash in a field outside Lakehurst, and that the Hindenburg would become a permanent fixture in history.
more
By MICHAEL HINMAN | 1/11/19