3 results total, viewing 1 - 3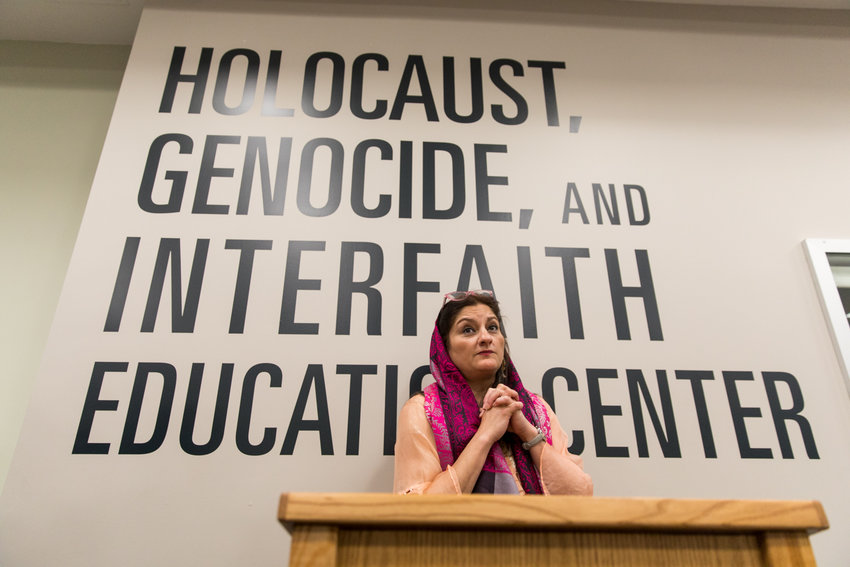 Holocaust survivor and Nazi hunter Herman Ziering was dedicated to memorializing those who died in the Holocaust, and bringing those who were complicit to justice.
more
By KIRSTYN BRENDLEN | 11/17/19
Martin Spett promised his father he would never discuss the Holocaust. It's a promise that led off Spett's 2002 book "Reflections of the Soul," and the same promise Rabbi Barry Dov Katz shared to begin his eulogy of Martin Spett, a locally renowned Holocaust survivor who died Oct. 20 at 90.
more
By MICHAEL HINMAN | 11/3/19
Undocumented students who attend New York schools can now apply for state financial aid thanks to passage of the Dream Act in this year's legislative session. The state legislation, championed by the late Queens Sen. Jose Peralta, was inspired by the federal DREAM Act to offer legal status for eligible undocumented students who came to the United States as children. The bill never made it out of Congress.
more
By HEATHER J. SMITH | 7/28/19