3 results total, viewing 1 - 3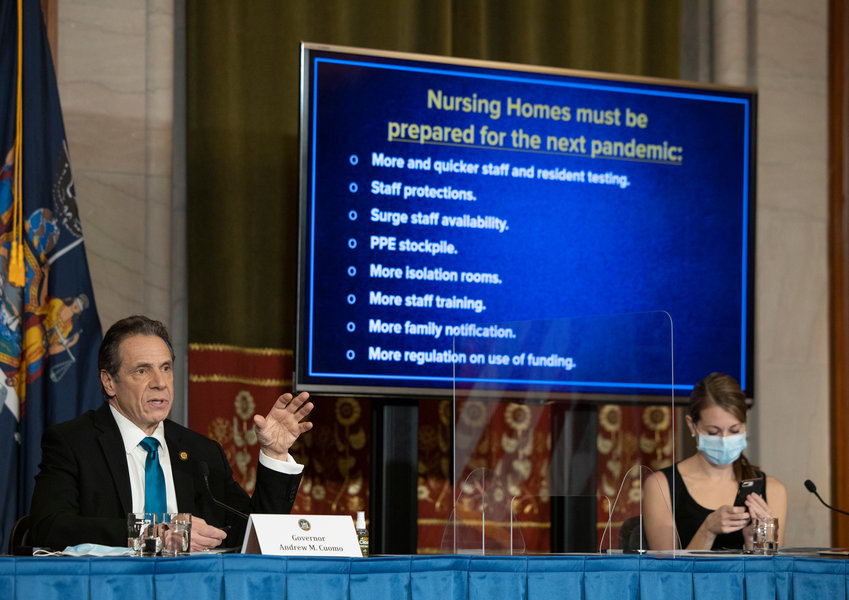 This time last year, Gov. Andrew Cuomo could seemingly do no wrong. A year later, however, major cracks in Cuomo's shiny image are starting to show. In recent days, the governor has been hit with at least two allegations of sexual harassment from former members of his administration team. But even before those women stepped forward, Cuomo was under fire for allegedly hiding data on coronavirus deaths in nursing homes.
more
By ETHAN STARK-MILLER | 3/7/21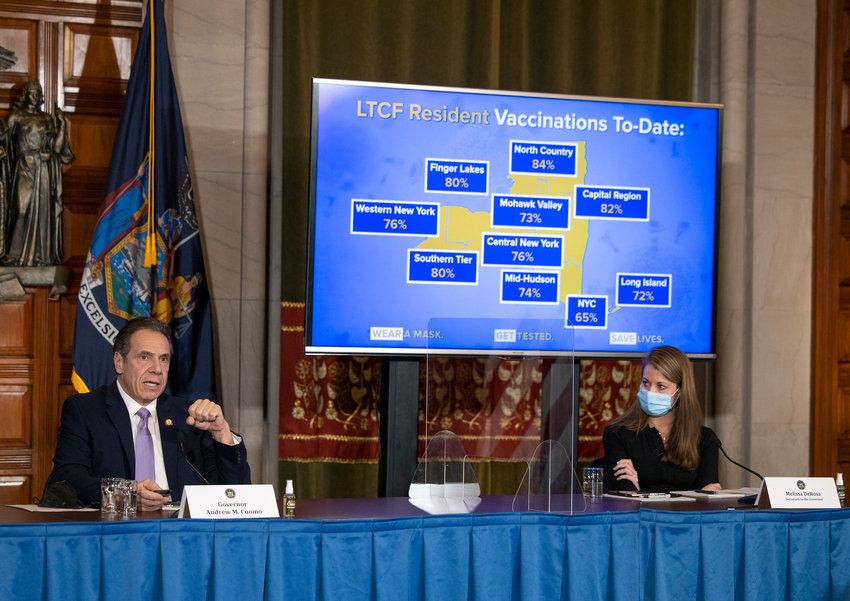 State Sen. Alessandra Biaggi is ramping up attacks against Gov. Andrew Cuomo, as lawmakers and the state's executive office clash over how coronavirus deaths in nursing homes were reported last year.
more
By MICHAEL HINMAN | 2/18/21
Sean Connery once learned diamonds are forever. But the governor's emergency powers to fight the coronavirus pandemic are not.
more
By MICHAEL HINMAN | 11/5/20