3 results total, viewing 1 - 3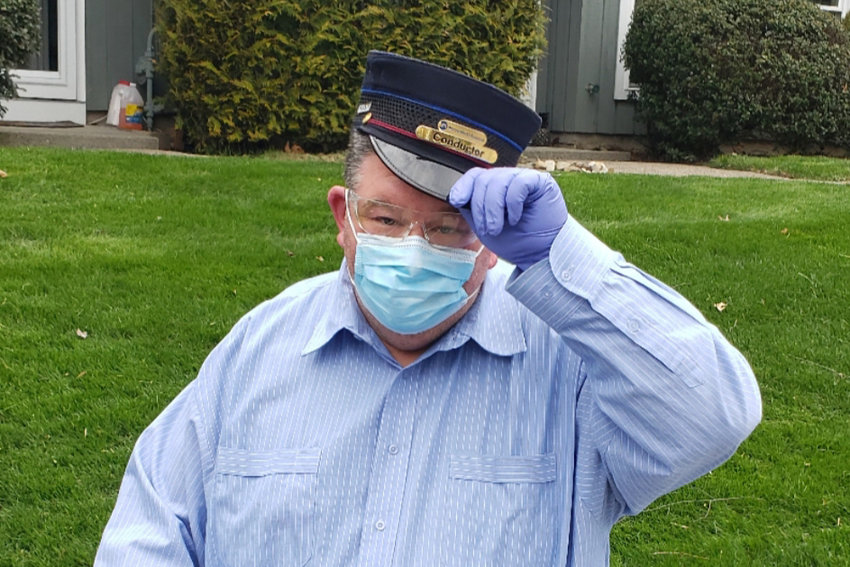 Ridership on trains — especially Metro-North trains — has dropped as much as 95 percent since the advent of the coronavirus pandemic. Among those having to abandon the rails and stay home is Muriel Kessler, who depends on the train from the Riverdale station into her law office in Manhattan.
more
By KIRSTYN BRENDLEN | 5/3/20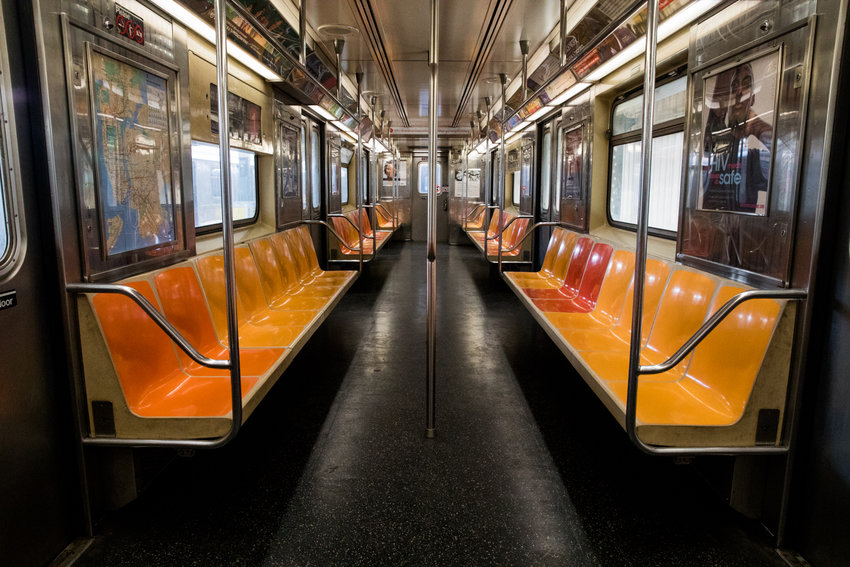 Cleaning the subways and buses has become one of the most important tasks for the Metropolitan Transportation Authority, outside of actually getting passengers from Point A to Point B. But now that cleaning will hit an all-new level — one that will require the city to start shutting down its entire subway system overnight.
more
By MICHAEL HINMAN | 5/1/20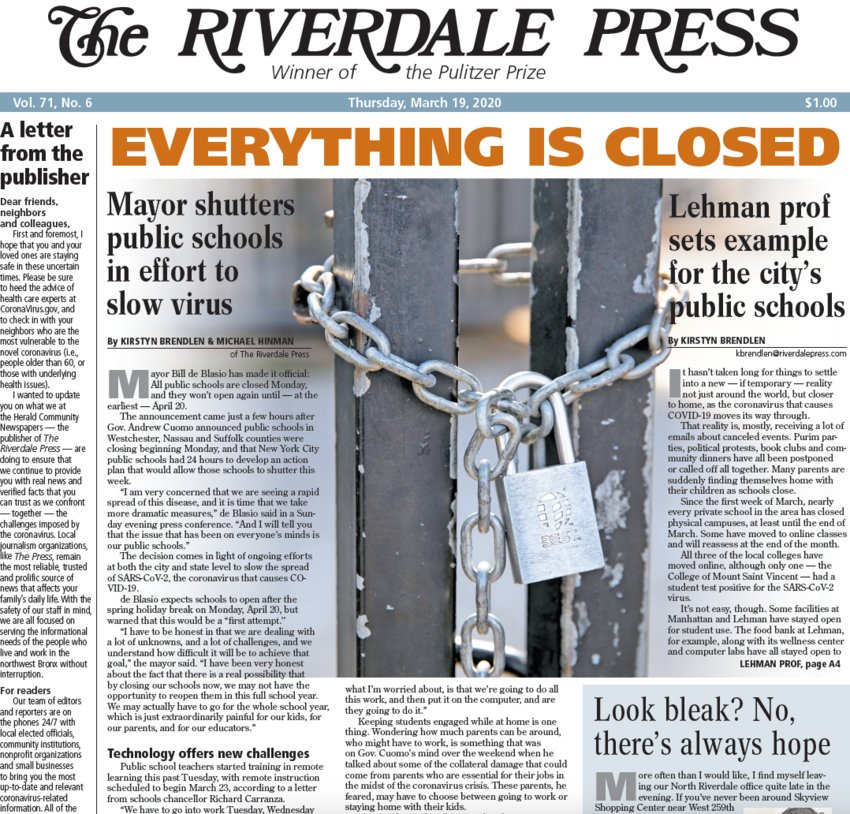 The latest edition of The Riverdale Press is on newsstands now, but just in case you can't pick up a physical copy, we have the full e-edition right here. Free.
more
3/23/20