3 results total, viewing 1 - 3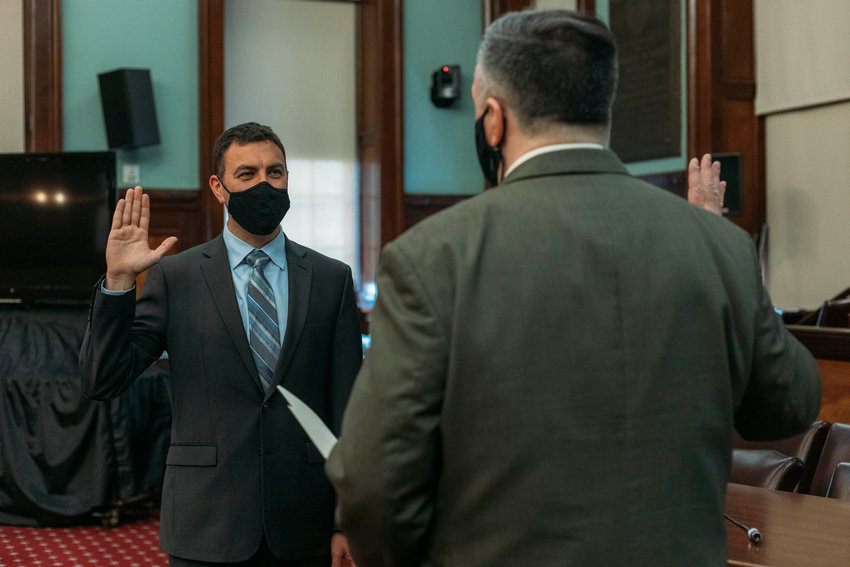 The council chambers at City Hall were mostly empty when Eric Dinowitz and his immediate family were ushered inside on April 14. Standing with him were his wife Tamar, and his parents — Assemblyman Jeffrey Dinowitz and Sylvia Gottlieb — as the former school teacher was sworn in to replace Andrew Cohen on the city council, promising to not only uphold the laws of the land, but to "faithfully discharge" the duties to which he had been elected.
more
By MICHAEL HINMAN | 4/25/21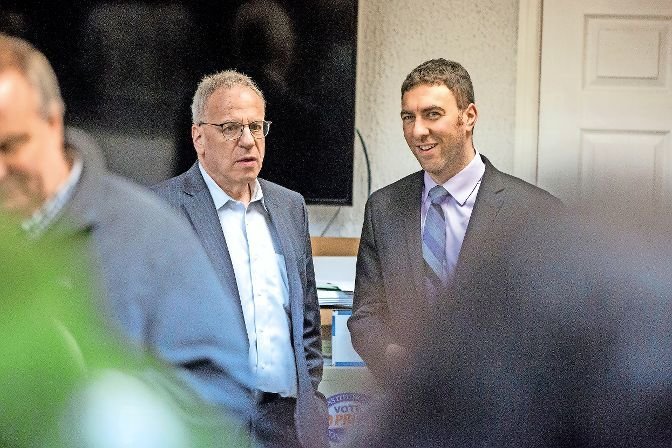 Eric Dinowitz is well on his way to becoming this region's newest city councilman after absentee and military ballots increased his lead over Mino Lora. Still, it wasn't enough to push Dinowitz past the 50 percent threshold, meaning elections officials will institute ranked-choice balloting on Monday.
more
By MICHAEL HINMAN | 4/11/21
The U.S. House of Representatives took a major step toward impeachment of President Donald Trump on Tuesday after the House Permanent Select Committee on Intelligence released its draft report on the ongoing impeachment investigation.
more
By MICHAEL HINMAN | 12/7/19