3 results total, viewing 1 - 3
Back in early December, after they had just dropped their CUNY Athletic Conference opener to John Jay, it looked as though the Lehman Lightning — at 1-5 — was destined for a second straight forgettable season. Lightning head coach Steve Schulman urged calm, saying it was just a matter of time before all the new faces on the Lehman roster became more familiar with each other. Better days, Schulman said, were on the horizon. Patience was all that was required.
more
By SEAN BRENNAN | 3/7/20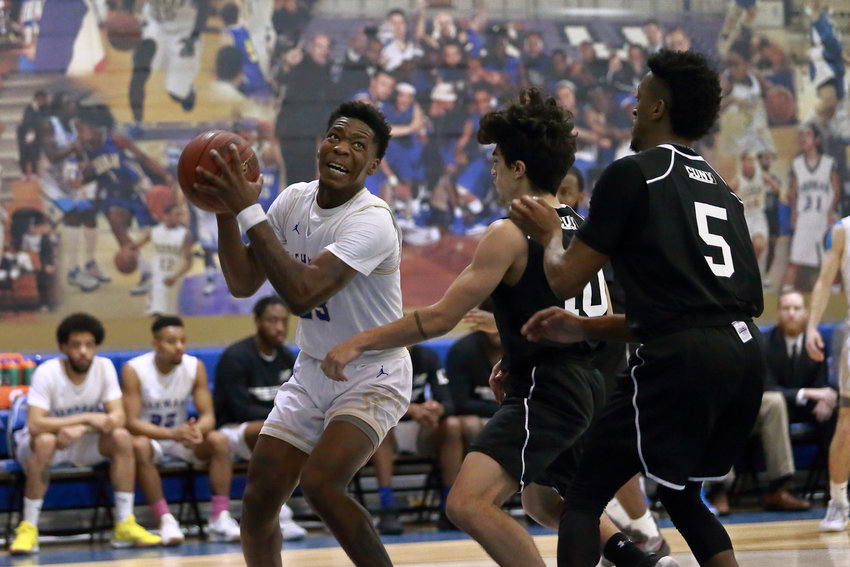 All in all, it was good to be the Lehman Lightning last week. The Lightning's excellent adventure began with their CUNY Athletic Conference regular-season finale — one that not only honored players Tommy Batista and Angel Nunez on Senior Night, but also gave long-time head coach Steve Schulman the 300th victory of his career after Lehman took care of City College, 73-56.
more
By SEAN BRENNAN | 2/29/20
December didn't start off particularly well for the Lehman College men's basketball team. The Lightning began the month losing its CUNY Athletic Conference opener to John Jay, saw starting point guard Will Feldman go down with an ankle injury that night, and with a 1-5 record, the season could have spiraled out of control.
more
By SEAN BRENNAN | 1/4/20