8 results total, viewing 1 - 8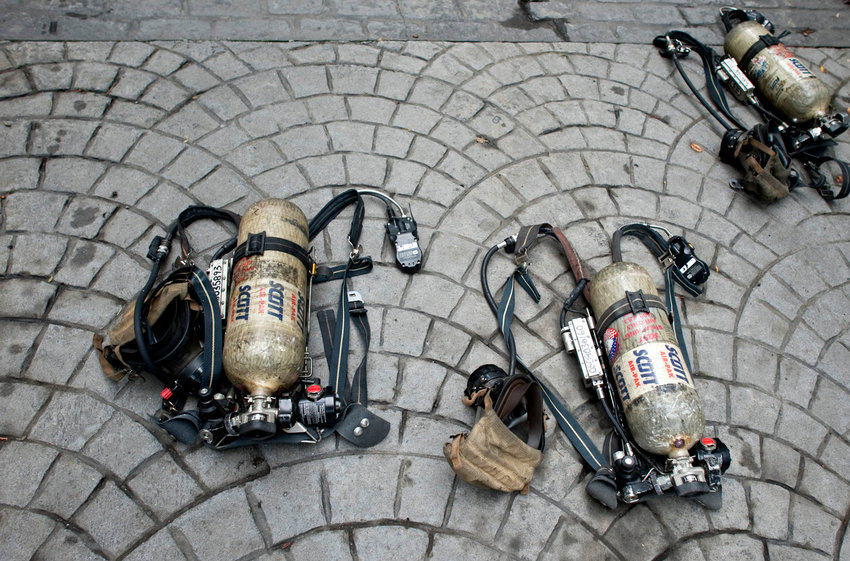 Police are investigating an early-morning fire Wednesday that claimed the life of a Spuyten Duyvil senior citizen.
more
By MICHAEL HINMAN | 1/13/21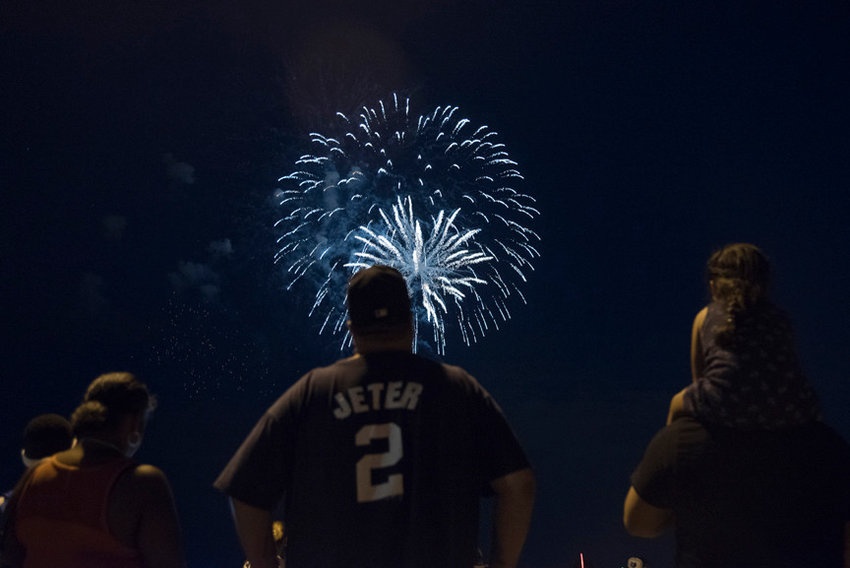 If you've tried to get a good night's sleep anywhere in New York for the past week, chances are you've heard one of the countless fireworks displays that have lit the skies — and thundered through neighborhoods — almost every night.
more
By ANTHONY CAPOTE | 6/26/20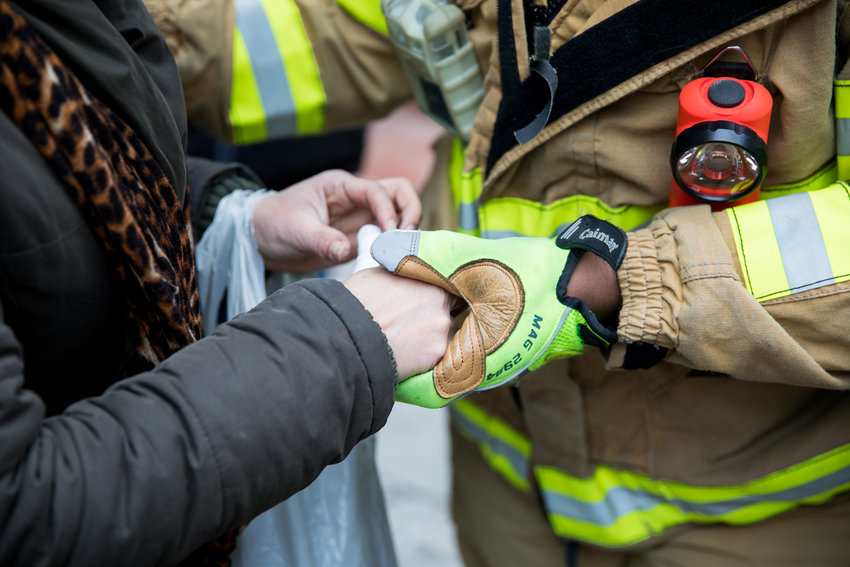 It was a shocking wakeup call for some residents of an apartment building at 215 W. 242nd Street, after a fire broke out on the first floor just after 9 a.m., on March 6.
more
By JULIUS CONSTANTINE MOTAL & KIRSTYN BRENDLEN | 3/16/20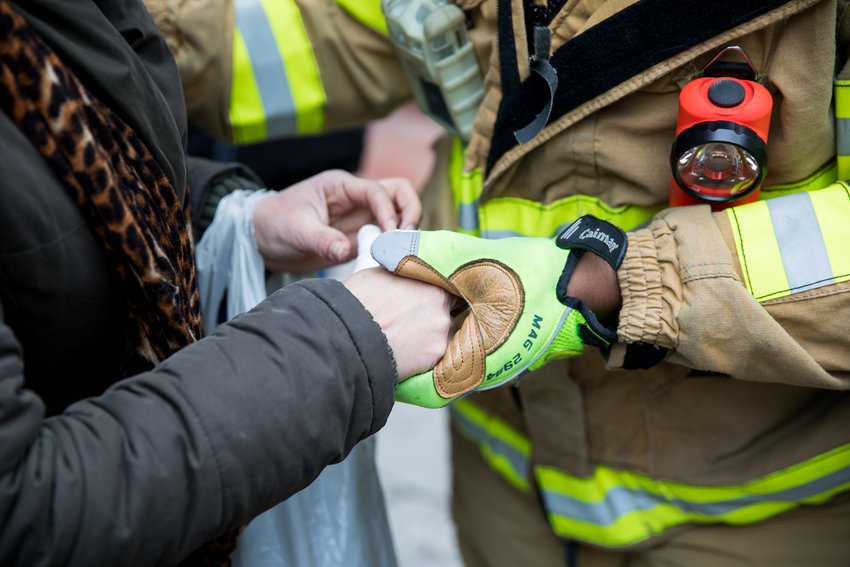 From the street, it didn't look too bad. A lot of emergency vehicles, a little bit of smoke. But inside the apartment building at 215 W. 242nd St., the firefighters those vehicles belonged to were busy bringing a one-alarm fire under control they say was deliberately set.
more
By JULIUS CONSTANTINE MOTAL | 3/6/20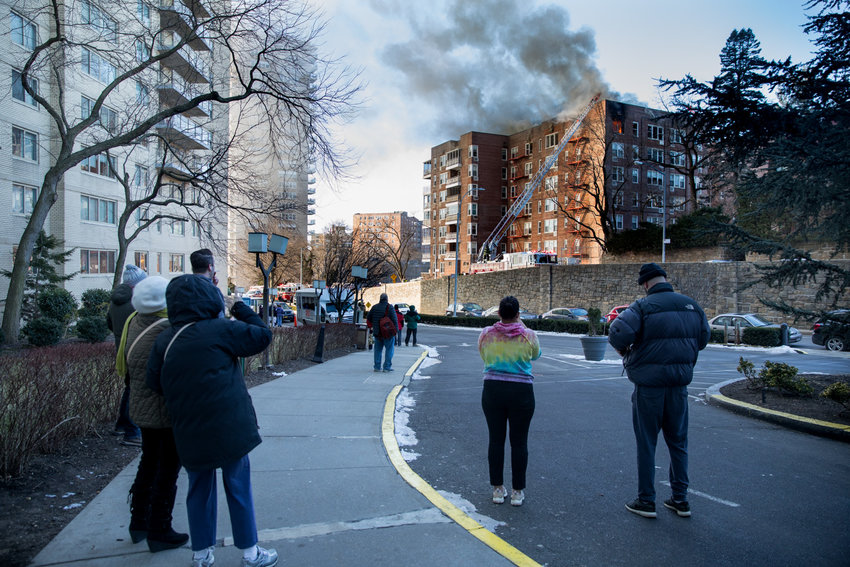 One firefighter is injured, but flames appear to now be under control at a three-alarm fire that broke out at 601 Kappock St., Tuesday morning.
more
By KIRSTYN BRENDLEN & JULIUS CONSTANTINE MOTAL | 1/21/20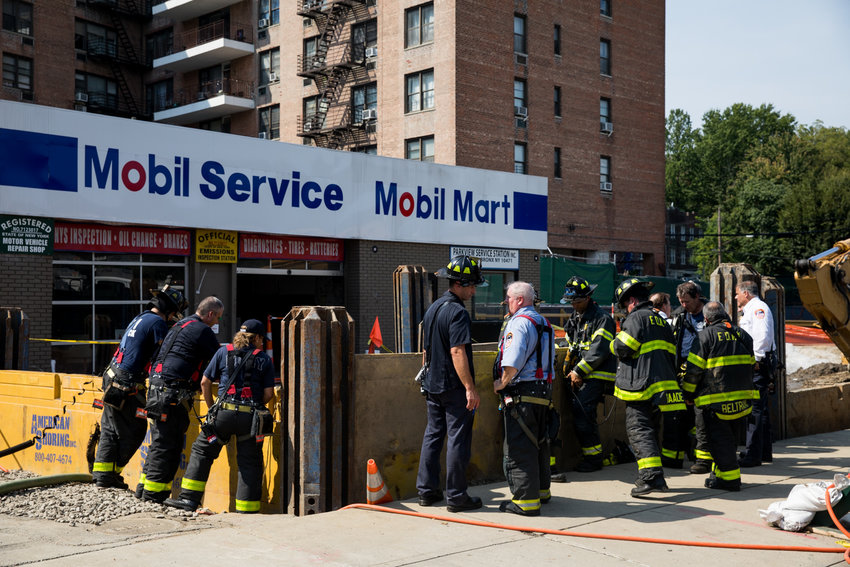 Work to remove contaminated soil from the site of a former gas station ended up being more dangerous than workers expected, causing a small explosion and fire that closed Broadway for more than an hour Sept. 11.
more
By MICHAEL HINMAN | 9/11/19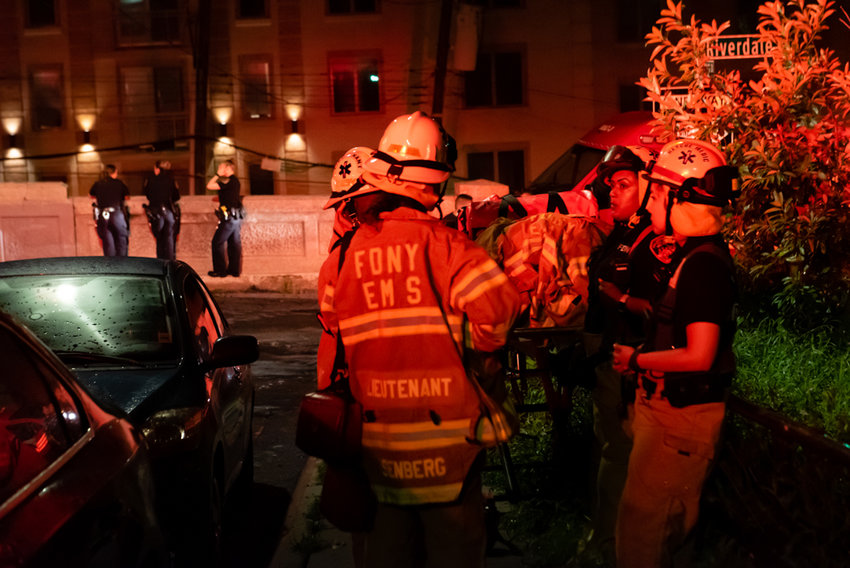 Fire knows no time. This proved especially true for residents at 511 W. 232nd St., where a fire broke out shortly after midnight Aug. 1.
more
By FRIDA STERENBERG & HEATHER J. SMITH | 8/11/19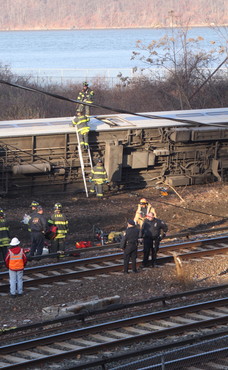 Below are some photos from the Metro North train derailment today (12.1.13) Please notify me with questions, concerns, etc. Eli
more
12/1/13