3 results total, viewing 1 - 3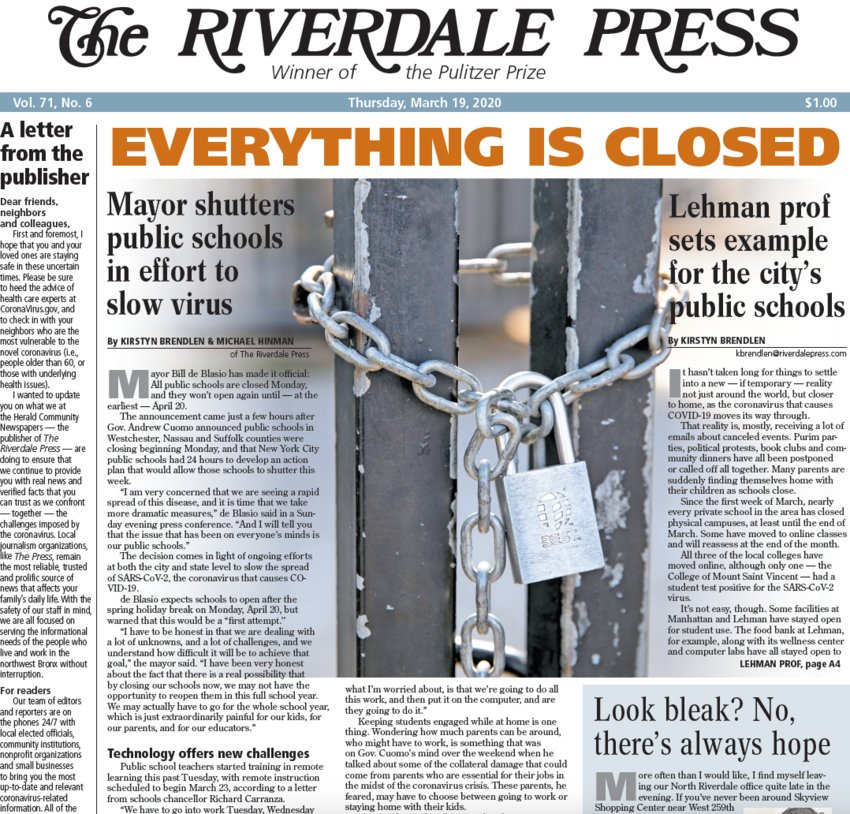 The latest edition of The Riverdale Press is on newsstands now, but just in case you can't pick up a physical copy, we have the full e-edition right here. Free.
more
3/23/20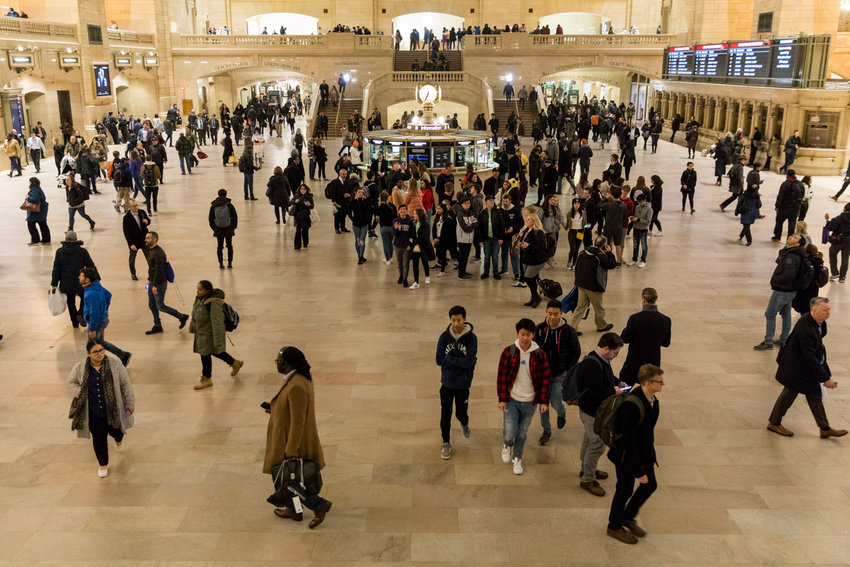 Commuters in this part of the Bronx have fought to keep express bus service and dealt with frequent interruptions on the 1 train. Last month ended with a quieter victory for Bronx commuters, however: a lower fare on in-city Metro-North trips.
more
By KIRSTYN BRENDLEN | 3/22/20
As more and more cases are reported of people contracting the virus that causes COVID-19 — better known as the coronavirus — in New York City, the Metropolitan Transportation Authority is doing something about it.
more
By MICHAEL HINMAN | 3/7/20