4 results total, viewing 1 - 4
New York's Democratic Party has just spit in the eye of its members by denying Bernie Sanders' campaign the right to elect delegates to the convention this summer. Instead of making room in the convention debates on the platform, the party wielded its heavy hand, smothering debate on the issues on which Joe Biden will seek election.
more
5/10/20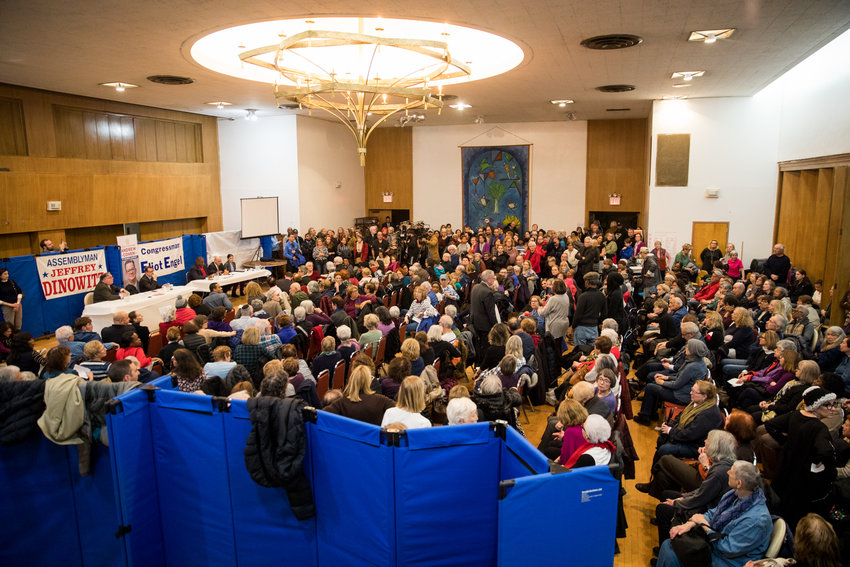 Hundreds of express bus riders and supporters packed an emergency meeting at Riverdale Temple with seemingly one goal in mind: To convince the MTA not to cut express bus service that connects their Bronx communities to Manhattan.
more
By KIRSTYN BRENDLEN | 11/24/19
Thank you to Sen. Alessandra Biaggi for standing up for fresh, healthy food for those of us in the Bronx. I write to ask her to make a specific appeal for the GrowNYC summer farmers' markets. My focus is to restore the one we have had for several years at Riverdale Neighborhood House, as well as the one on West 225th Street across from the Target store.
more
8/4/19
One of the joys of summer is the farmer's markets that appear bringing fresh, delicious food to the neighborhood. But this year, as has happened last year, we in Riverdale will not enjoy the market at Riverdale Neighborhood House.
more
6/16/19