5 results total, viewing 1 - 5
District 11 seems decided, but borough president race is still way too close to call
Eric Dinowitz
42%
|
5816 votes
Mino Lora
27%
|
3775 votes
Abigail Martin
14%
|
1957 votes
Daniel Padernacht
6%
|
870 votes
Jessica Haller
6%
|
767 votes
Marcos Sierra
2%
|
301 votes
Carlton Berkley
2%
|
246 votes
On June 22, Bronx Democrats will get to choose two Democratic candidates for civil court judge. Since the Bronx is heavily Democratic, a win in the primary is most likely a win for the nominees in November, and the new ranked-choice voting does not apply for judges.
more
By YADHIRA GONZALEZ-TAYLOR | 6/20/21
If Kathryn Garcia was able to vote in the Bronx, she says she would choose Assemblywoman Nathalia Fernandez as her first choice on the ballot to become borough president.
more
By MICHAEL HINMAN | 6/20/21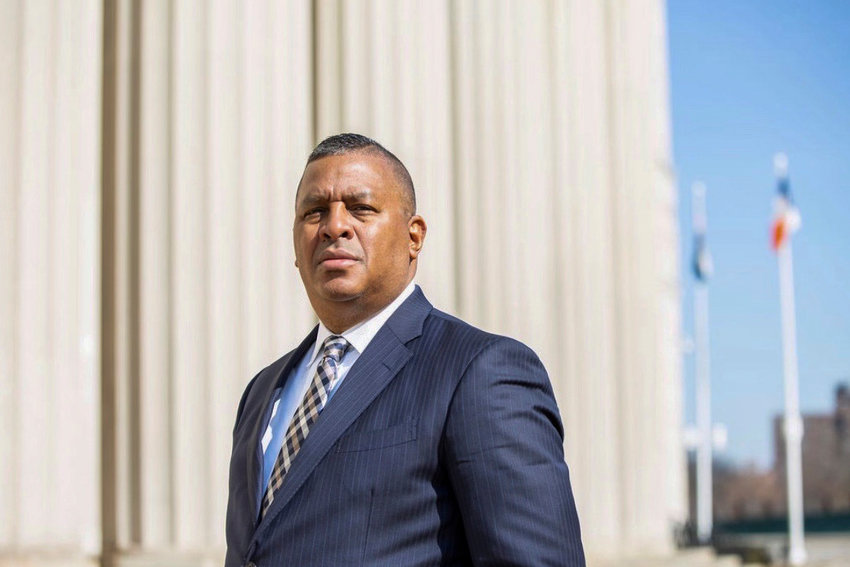 Even many hardcore politicos don't know much about the list of contenders who usually appear at the bottom of the ballot: The candidates for judge. There are two open civil court judicial positions open on the municipal court bench, serving an area covering the entire western side of the Bronx.
more
By ETHAN STARK-MILLER | 6/6/21
I am writing in response to Ms. Leslie Hogan's letter to the editor commenting on your Nov. 19 story, "Voters not too excited to choose county court judges."
more
3/28/21