35 results total, viewing 1 - 10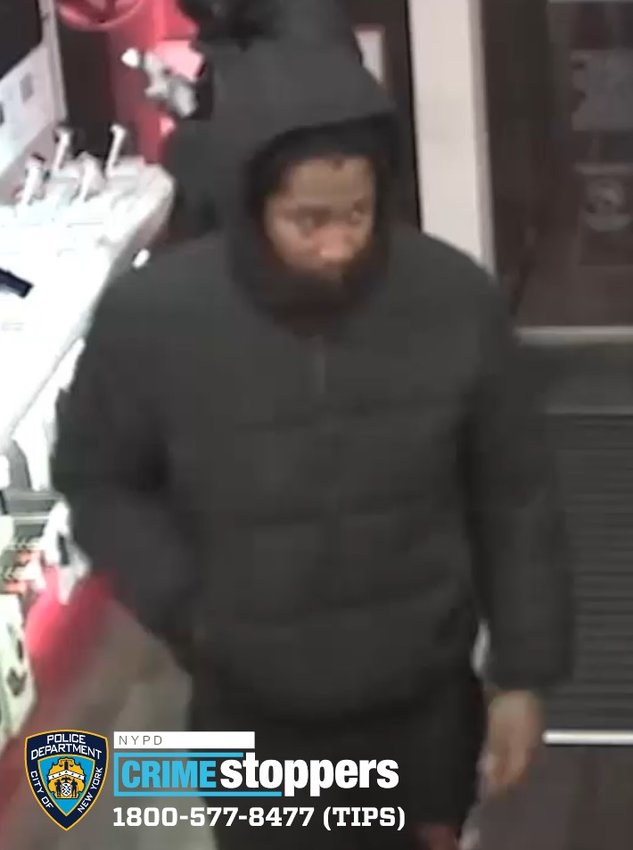 Police are looking for two men they said robbed the T-Mobile store on Riverdale Avenue earlier this week.
more
12/5/19
A string of late-night robberies that seemingly started last August in Kingsbridge is racking up more and more victims as police try to bring the drive-by jewelry snatchers to justice.
more
10/20/19
A teen was assaulted, a shoe store robbed and more in recent days in the northwest Bronx.
more
By Anthony Capote | 4/7/16
1. Police said a 16-year-old boy was robbed and attacked near the Marble Hill Playground, at West 230th Street and Godwin Terrace, on March 1 at 8:30 a.m.
more
By Anthony Capote | 3/10/16
1. Trio robs jogger Police said at 2:20 p.m. on Sunday afternoon, three teens robbed a 50-year-old male jogger at the corner of Bailey Avenue and Van Cortlandt Park West.  The victim told …
more
By Anthony Capote | 1/6/16
1. Violent robbery  Three men robbed a 24-year-old man at 4 a.m. on Tuesday in front of 3344 Independence Ave., according to police. The victim told police that while walking home, a black …
more
1. Sunday burglary Police said an unknown number of suspects robbed a 53-year-old woman at 1 Adrian Ave. on Sunday between 2 and 9:30 p.m. The victim told police she was visiting her sister …
more
By Anthony Capote | 12/17/15
1. Men attack, rob teen Police say a group of men attacked and robbed a 14-year-old boy around 3:40 p.m. on Dec. 1 in front of a deli opposite 238 W. 231st St. When the victim took out his …
more
12/10/15
1. Library break-in Police said an unknown suspect broken into Spuyten Duyvil Library on sometime between the Nov. 5 evening closing and Nov. 6 morning opening. Employees told police they …
more
By Anthony Capote | 11/12/15
1. Robbery on Broadway Police said three males robbed a 34-year-old man in front of 6560 Broadway on Nov. 1 around 6 a.m. The perpetrators reportedly stopped the victim and told him to hand …
more
By Anthony Capote | 11/5/15